As someone who shopped exclusively drugstore makeup until my late teens, I clearly remember lusting after nothing more than a fancy tube of lip gloss. This was the era when Lancôme Juicy Tubes and Stila Lip Glazes were the ultimate status symbol, but the crème de la crème had to be Dior. The clear, rectangular tube and iconic applicator were chic as can be — and that's before we even got to the sparkly contents inside.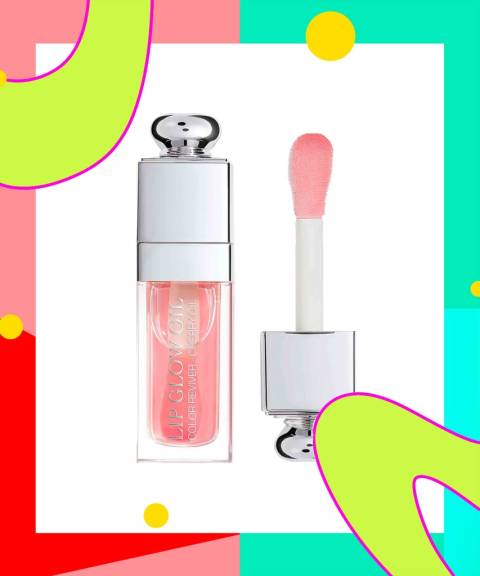 In 2020, Dior debuted the Lip Glow Oil, a gloss-oil hybrid that takes my 2000s beauty dream and adds a side of hydrating benefits. Featuring delectable ingredients like cherry oil, the product is designed to feel as good as it looks. Infused with Dior's proprietary "color reviver technology," the various shades are supposed to reacts directly with your lips to reveal a bespoke tint.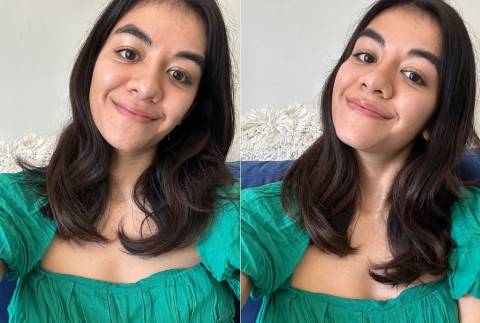 Dior Addict Lip Glow Oil, $40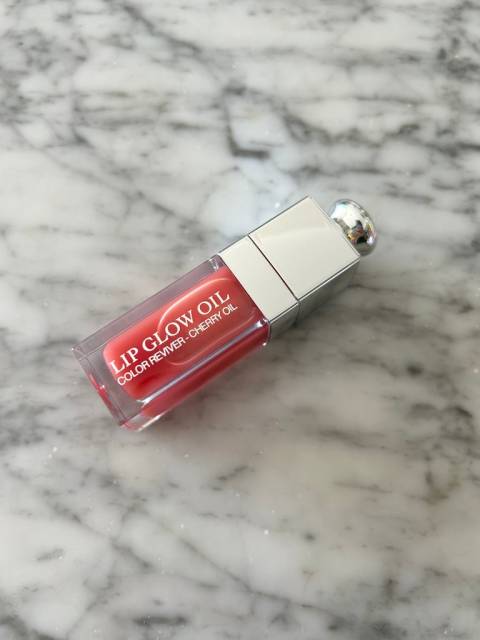 Now, even though I grew up on Lip Smackers, I love a fancy lip balm. (I currently rotate between Summer Fridays, Rhode, Laneige, and Fresh Beauty.) Lip oils are a relatively new offshoot within the lip category, combining intensive hydration with a glossy finish that's perfect for wearing out and about. I've tried loads of trendy lip oils from brands like INNBeauty Project, Merit, and ILIA, so Dior's Lip Glow Oil is right up my alley. While the baby pink and cherry red hues are among the most popular, I opted for the Rosewood shade — a nude pink that was the shade I wish my lips naturally were. (Other shades include coral, mahogany, and a crystal-clear option.)
Let me be clear: The packaging of these is a solid 20/10. Whipping this out in public to reapply didn't just feel like a moment of lip rehydration; it was a show-stopping gesture. (Okay, maybe I'm exaggerating — but in the movie of my life, it sure felt like it.) As you can see, the product isn't meant to load up your lips with dramatic pigment payoff; instead, a few swipes of the chubby doe-foot applicator gives you a kiss of color and shine. The texture isn't sticky at all, but feels like what I imagine cashmere would be like in liquid form: Semi-plush (not runny or thin, but not thick, either) and with a pillowy-plump effect. The scent (flavor?) is a subtle, minty vanilla — utterly delicious, if you ask me.
Here comes the cold water: At $40, this is as luxe as it gets — and it sure feels like it. It's a lot for a single tube of lip oil, and that's not even taking into account if you have your eye on multiple shades. That being said, this is a beautiful gift for anyone who loves beauty, and I could easily see myself splurging on a tube for my mom, sister, or BFF. (This would also be a gorgeous trinket for bridesmaids if you selected a shade for each member of your party.)
All in all, if you're just looking for a nice lip gloss, you can absolutely find that for less than $40 bucks. But if you're looking for an indulgent, veritable lip experience, then, well — you won't be shocked to see how Dior's iconic tube has become the modern-day icon it is.
At Refinery29, we're here to help you navigate this overwhelming world of stuff. All of our market picks are independently selected and curated by the editorial team. All product details reflect the price and availability at the time of publication. If you buy or click on something we link to on our site, Refinery29 may earn commission.